End of Waste Status
The End of Waste Status (FER) is applicable to waste that undergoes a waste recovery operation, including recycling, whereby the waste is transformed into a raw material, ready to be incorporated into the manufacture of products.
In the case of plastic waste, the FER can be applied after they have been subjected to a recovery operation, and for this purpose it must show compliance with the criteria set out in Portaria n.º 245/2017, of August 2.
APIP, through its technical staff, provides consultancy support to companies that are interested in moving forward with the FER process. For more information, contact APIP services.
Portaria nº 245/2017

In the age of the knowledge economy, training plays a key role. Training adds value to companies and employees alike. Accordingly, one of APIP's main objectives is the dissemination, promotion and organisation of training sessions aimed at professionals in the sector.
Certified Training Areas
Training Plan 2023
The Training Plan may be updated throughout the year. Please contact us for more information.
After completing the registration form, please send it to formacao@apip.pt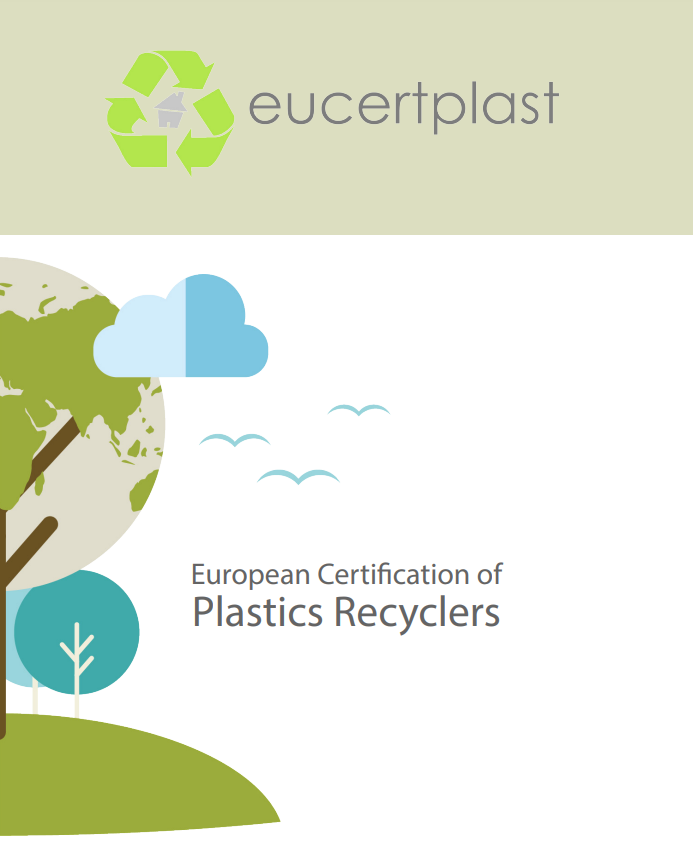 EuCertPlast
EuCertPlast is a European certification awarded to post-consumer plastic recyclers who operate according to the highest quality standards and in compliance with current legislation.
This certification allows suppliers and customers to guarantee that treated waste and materials obtained from certified recycling facilities have been processed according to best practices.
To obtain EuCertPlast certification, plastic recyclers must undergo an initial audit and annual follow-up audits by an independent specialist who will verify their compliance with the requirements of the certification scheme.

APIP has an auditor accredited by EuCertPlast on its staff to carry out audits in recycling companies that wish to apply for or maintain this certification. For more information, contact APIP services.